Our bi-level, TimberTech XML, waterproof deck with "wedding cake steps" and storage underneath is finally completely finished! I could not be happier with how the whole thing (especially the fancy steps) turned out.
If you missed the journey of the deck, you can read all about the building process here:
Part 1
Part 2
Part 3
Part 4
Part 5
Part 6
Sorry in advance for the barrage of photos... I'm a bit obsessed...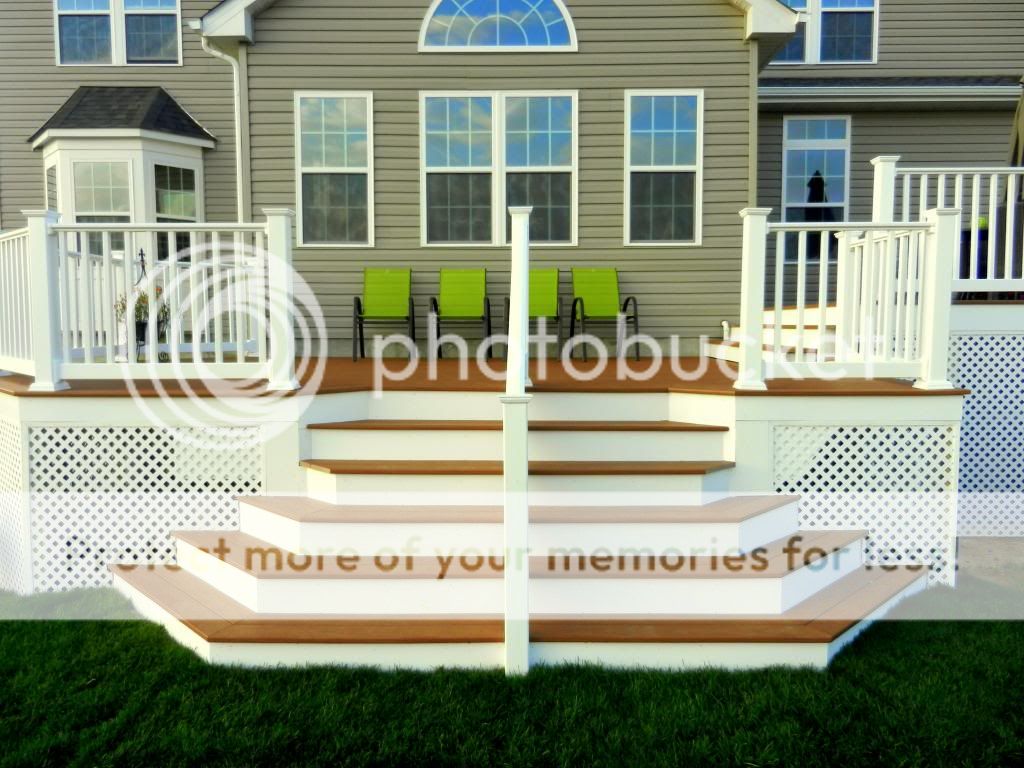 Tell me those steps aren't sexy!
Side view of the steps!
Now you see it...
Now you don't.
These next photos are not deck related, but this is the first time in my life that I have successfully grown something, so I have to share how great our flowers and veggie garden are doing...
The things in the middle are daisies and they are soooooo close to blooming! That bright green stuff is potato vine and it's my new favorite plant. The color just makes you smile :).
So pretty... I love bright colors!
Look how close the daisies are to blooming!!
Gregory watering the veggies!
We picked our first heads of broccoli yesterday and it was so good!
Potatoes! Who knew potato stalks grew so big!
This has absolutely nothing to do with the deck, but I just thought it was cool that there's a beer named after me (which I am drinking as we speak :)). And there's a tiny bit more of a peek at the family room progress.
I wish you could all come over to hang out on our deck and drink Colette beer!!
Update: A complete price breakdown of our deck can be found
here
.